Always positive, always here to help
Fudousan means "real estate" in Japanese. The Yes! is because we love that word and we want to hear it often!
We're a family-run real estate agency that serves the city, suburbs, and outlying regions of Fukuoka, Japan. We cater to both Japanese and non-Japanese clients and we are happy to serve you in English.
Our office itself is a short walk from Ijiri Station, just outside the downtown area. We're also happy to arrange a central meeting area at your convenience. Just fill out the contact form and let us know your details.
From Takashi Matsuda, Owner
I started Yes! Fudousan both because my father had run a business in the area and because I could serve both the Japanese and foreign communities.
I grew up in Kitakyushu, a bit north of central Fukuoka. I went to high school outside Tokyo and then studied at Waseda University in Tokyo. As an 18-year-old student, I had the chance to travel to Hong Kong, Australia, and the US. It opened my eyes to the world!
I later spent a year studying in Philadelphia and took a course at Wharton. I studied a lot, but I also worked part-time at Taco Bell and went to frat parties. I learned so much about how different people can be and how important it is to see each other as equals.
My early "salaryman" jobs dealt with international business and I learned how things Japanese things were actually challenging and exotic for non-Japanese. It was amazing to see my own Japan in this way. So I raise my kids with an international worldview. They've studied and lived abroad and I want them to be global citizens.
I understand your challenges and I'm experienced at helping you get settled in. If you're already living here and expanding your life or seeking a family home, I can help you as well. Singles, couples, families – let's find you somewhere you love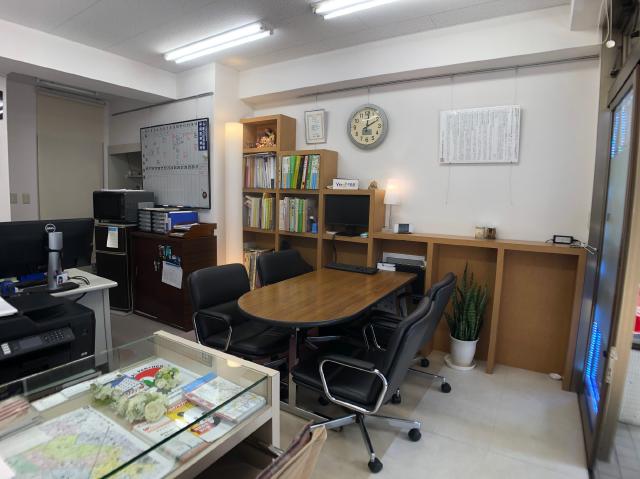 This is our office. Like any licensed real estate agent in Japan, we can access the national property database. In this way, no matter the office, all agents here are equal.
We'll search the database to find an apartment that suits your needs. Of course, sometimes certain properties won't be available if the owner has specific requirements. We'll always do our best for you.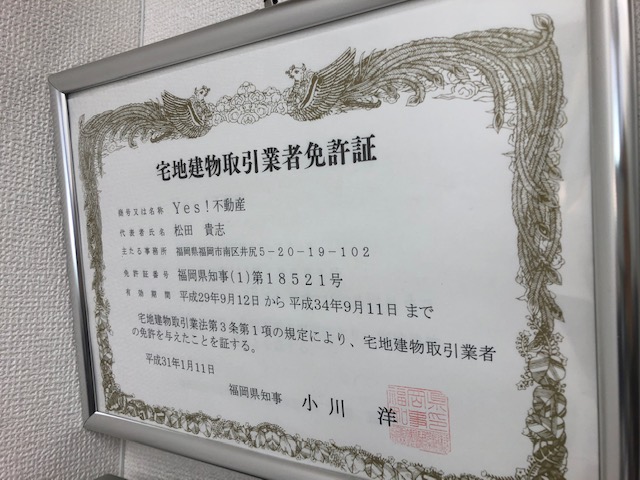 Name
Yes! Fudousan real estate
License no.
Fukuoka (1)-18521
Address
5-20-19 Ijiri, Minami-ku, Fukuoka, Japan
Phone
092-558-8872 (in Japan)
+81 92-558-8872 (overseas)
Fax
050-3606-1870 (in Japan)
+81 50-3606-1870 (overseas)
Yes! Fudousan Real Estate is located on the first floor of the Maison Sanko building.
Business hours: 10 a.m. to 6 p.m. (closed on Wednesdays)
Getting to our office
| | |
| --- | --- |
| Nishitetsu line | Ijiri Station: 5 min. walk |
| JR line | Sasabaru Station: 3 min. drive If you're coming here, let us know and we'll pick you up. |
| Parking | Use the metered parking nearby. We'll refund you. |
Properties rented or sold