Buying & Investing in Real Estate in Fukuoka
Buying an apartment or house?
Buying real estate in Fukuoka, as in anywhere in Japan, is a combination of dreams, surprises, and paperwork.
The great parts in Fukuoka are the wide selection of properties new and old, urban and rural. And compared with a metropolis like Tokyo, the prices are far more reasonable.
Fukuoka's a great place to live and/or invest in.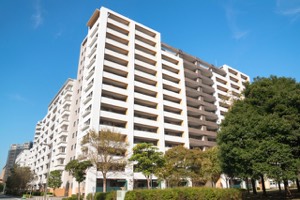 We'll start by finding what you want – whether it's the exciting city, comfy suburbs, in the mountains or by the beach. We'll help you find financing and make your way through the buying process.
Send your specifications. We'll search and send you options. You don't have to be here in Fukuoka to start. We can communicate by email, phone, and IM.
You will need to be here for this critical step. And it may take a while, depending on your specs and finances. We'll patiently work to find your place.
Now we have to find out your financing and put in an official offer. We're by your side to explain everything so there are as few surprises as possible.
We'll move to the end-game. This involves arranging all the papers, paying fees, and finally giving you the keys to your new place!
All about the real estate buying process in Japan
You don't have to be Japanese
Foreigners (i.e., non-citizens of Japan) can own real estate in Japan. Unlike other countries, it's not a 49/51 split or some other sort of mumbo jumbo. It's yours.
Japan's Foreign Exchange and Foreign Trade Act requires foreigners to provide a written notification to the Ministry of Finance of Japan within 20 days after buying a property.
There are essentially no other legal restrictions to buy and own real estate in Japan.
Regardless of your citizenship or visa status, you can buy real estate as long as you have the funds on hand or can acquire financing. And yes, it does help if you're a permanent resident and/or married to a Japanese person. But it's not a prerequisite.
At the start, it's best to be realistic. Specify as much as possible, what you desire, size and layout of housing, area (station, ward, etc.), and your budget. Keep your savings, salary, and earning potential in mind when you do this. Dreams are great. Pipe dreams, less great.
Yes! Fudousan, as a registered real estate agent, can access the national database of properties. Unlike the hassle of finding a Japanese guarantor when you rent, you don't need one if you're buying.
We'll send you options. You'll tell us what you like and what else you're looking for. Then we'll arrange a date and time. We'll pick you up at a meeting place and take you for a private viewing of vacant properties as soon as possible. Note that if you're investing in a unit or building, you may not be able to see inside the property if it has tenants.
Apartments, houses, fixer-uppers, or sparkling new designer "mansions" (condos) – be selfish. Get what you want.
Consider your financial means
As we said, you do have to be realistic about your funds and earning potential. A couple making Y15 million/year and with a large inheritance obviously has more options than someone living paycheck-to-paycheck and raising a family of 5. Please be reasonable. We're happy to look at your financial situation and give general advice on what's in your range.
The annual loan payment amount should typically be no more than 25%-30% of your annual gross income at the current time. This naturally may change in the future, but as we've seen, the future is kind of unpredictable. So focus on the present.
See our FAQ for a lot more details on financing your real estate.
Purchasing applications, contracts
When you've found the place you want to buy, we'll help you fill in the purchase application with your offering price, payment method, contract date, delivery date, and other conditions.
After reaching an agreement on the price and other conditions between you and the seller, we, as your licensed real estate agent, will start preparing documents such as the property disclosure statement of important facts and the purchase agreement. Japanese law requires these for real estate transactions.
We're also required to review these documents with both you and the seller and clear up anything that you're unclear on.
Once you're satisfied with all the details, it's time to sign the purchase agreement. At the same time, you'll need to pay the earnest money to the seller. This makes the contract complete.
Applying for your home loan
If you have the full amount in cash, you'll all set and you can skip this part.
Most people, though, need to apply for a bank loan. And typically this must be done with a Japanese bank.
You'll need to submit the required documents right after the purchase agreement.
Generally, financial institutions in Japan take around 7–10 business days to examine and approve/reject a home loan application. 
If you're not approved, the purchase contract will be canceled and the earnest money returned. If you're approved, you'll sign a loan agreement to finalize the terms and conditions. Now we're getting somewhere!
Final payments and ownership transfer
In this final process in the real estate transaction, the buyer, the seller, real estate agents, and a legal scrivener will meet together at the lending bank. New endings and new beginnings. This is a wonderful time.
You will pay the remaining amount of the property price to the seller's bank account. Once the remittance is completed, the seller issues you a receipt.
The seller is responsible for the yearly property tax and condo management fee, as well as the condo repair reserve fund for the month of the property delivery.
You'll compensate the seller for the tax and fees, which will be pro-rated.
A legal scrivener will complete the transfer of ownership registration. This avoids the trouble of any unexpected mortgages or other third-party burdens on the property.
The seller and buyer then sign the registration application.
You'll need to pay a real estate acquisition tax by the deadline stated in the documents mailed to you around 5–10 months after buying the property.
As you can see, this isn't like buying a Happy Meal. Like many things in a Japan, there's a whole lot of paper, stamping/signing, some waiting, and plenty of formalities.
The great part of this is that it eliminates a lot of the nasty surprises that pop up when you buy a property in another country. Japanese administration may be hefty, but it has its merits.
While this means a few days of your time and a little bit of waiting for things to turn out, we at Yes! Fudousan are handling the papers, negotiations, and serving as the go-between for the deal. This way, you can get your new home or investment property in Japan with as little stress as possible.