Fukuoka is continually ranked as one of the best cities to live in, both among Japanese and in global rankings. The 7th largest city in Japan, with a population of 1.5 million is one of the very few parts of Japan where the population is increasing (rather than shrinking).
But why? And is Fukuoka a great place for a foreigner to move to? It very well might be, depending on you and your needs.
For one, it's livable, with a mild climate, room to breathe, ample nature, and nice people. It also has a thriving startup scene, good public transport, and an international airport minutes from downtown.
Fukuoka's cost of living is far lower than Tokyo's and considerably lower than Osaka and Kyoto. And there are beaches and mountains, live entertainment, and great local food.
But should you live in Fukuoka instead of Tokyo, Osaka, Nagoya, or even Kyoto? Is it right for you?
Here we'll compare Fukuoka with some of Japan's other major cities, and tell you why it's (probably) better to live in Fukuoka than anywhere else in Japan.
Why Fukuoka's better to live in than Tokyo
Lower cost of living and rent
According to Mercer's annual Cost of Living survey put Tokyo as the world's #4 most expensive city to live in, with an average monthly cost of living of 132,954 yen (US$1,194) before rent. And of course, rent or mortgage is often the top expense, especially for single people and couples.
Though monthly living costs in Fukuoka each month are around 130,973 yen, the average cost of rent in Fukuoka is estimated at 56.85% lower than that of Tokyo.
Get much more apartment or house for your money
Budget is, of course, a big factor, but in central parts of Tokyo, 150,000 yen will get you a nice 1 bedroom (or 1DK or 1LDK) of about 30–40 sqm. built in this century. In central Fukuoka, it can get you a 3-bedroom (or anywhere from 2LDK to 3LDK) of at least 65 sqm.
If you're willing to go a bit older and a bit further out, the ratio stays about the same. You get about twice the size in Fukuoka. Not only that, but you'll be living in a more peaceful place, most likely. Perhaps near beaches or mountains. Because there just aren't as many people, even though it's a city.
Want to see some places and compare bang (and beauty) for the buck? Get in touch.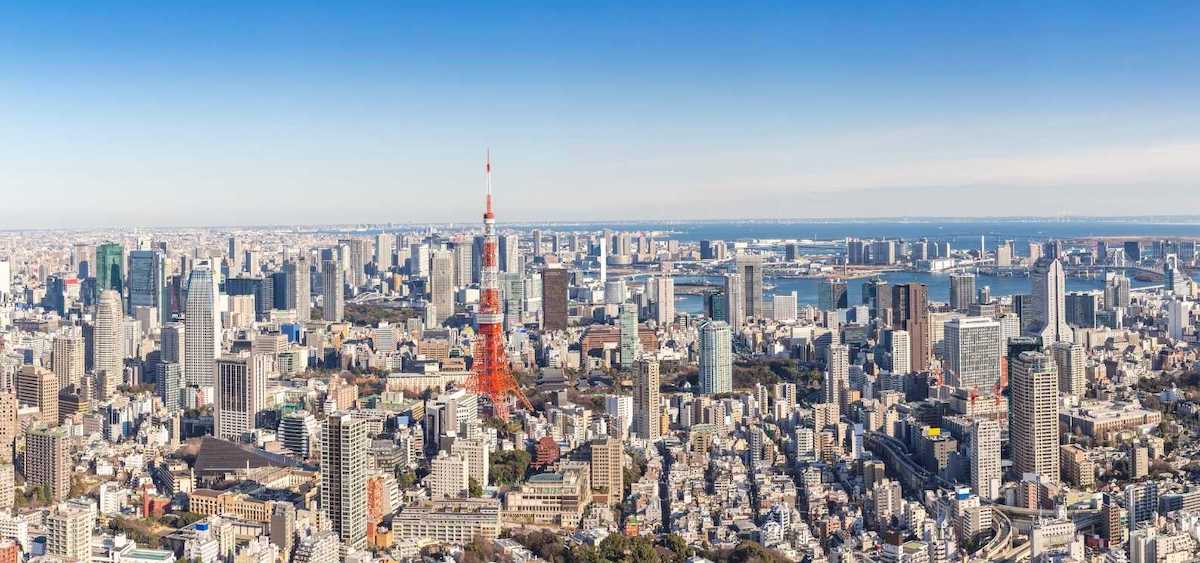 Far fewer people and much less urban sprawl
With a population of nearly 14 million, Tokyo's population density is 6,158 people per square kilometer.
Fukuoka, however, has a population of 1.5 million and population density is just 1,056.3 people per square km.
The Tokyo metropolitan area sprawls 2,194 square km, nearly 6.5 times that of Fukuoka. But Tokyo doesn't just stop; it's part of the greater urban sprawl out to Chiba, Saitama, and Kanagawa. It goes on and on, and you have to be about an hour out of central Tokyo before you get to areas where there's a bit of space between buildings.
With much fewer people and a smaller city size, the balance between natural and urban settings makes Fukuoka feel much more spacious and less like a concrete jungle. Beaches are just a few subway stops to the north and south of Tenjin or Hakata. Foothills and small mountains are part of the inner wards and countryside that feels like the countryside is within about an hour.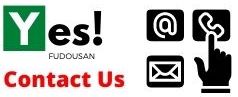 Less worry about earthquakes and The Big One
All of Japan is seismically active. You'll often hear, "Japan is an earthquake country." But until there's a considerable quake, it's generally not something that torments people night and day.
Does Fukuoka have earthquakes? Yes. And in 2016, the calm city of Kumamoto, a little to the south, had a couple of major earthquakes. But Kumamoto is along different quake fault lines. And even though the quakes did considerable damage in Kumamoto, they were barely felt in Fukuoka because seismically they weren't as strong as the quakes on the other side of the country.
Tokyo has a storied history of city-leveling earthquakes and it's overdue for another. It's science. Earthquakes happen; some on pretty regular schedules and occasionally they surprise you by showing up at weird timing or where you didn't expect.
So you can look at history.
A full list of earthquakes recorded in Japan in the last 500 years contains the following:
| | | | |
| --- | --- | --- | --- |
| Quake name and area | Magnitude | # of deaths | Notes |
| 1703 Genroku Earthquake, Edo/Tokyo | 8.0 | 5,233 | Centered on Edo, the former Tokyo |
| 1855 Edo Earthquake | 6.9 | 6,641 | Centered in Edo, though not as strong, it had a huge effect on the mostly wood metropolis |
| 1894 Tokyo Earthquake | 6.6 | 31 | These days that buildings might withstand this one, but there are so many more people |
| 1923 Great Kanto Earthquake | 8.3 | 142,800 | Truly a Big One, and encompassing all of what is now Tokyo metro. Flattened and burned large parts of the city. |
| 2005 Fukuoka Earthquake | 7.0 | 1 | This was far at sea, so the impact was minimal |
The list doesn't include those that were outside Tokyo but still strongly affected it, including the 2011 Great East Japan Earthquake. And then there are tsunami, fires, and all the others hazards that come with earthquakes.
Fukuoka simply doesn't have a history of big earthquakes. Minor ones are occasionally. Kumamoto does have more of a history, but those are smaller quakes and barely felt in Fukuoka.
Tokyo gets a big one about once every 70 or 80 years. Minor ones are regularly felt. The entire Pacific Ocean side of Japan is a series of active fault lines, all of which have a history of epic earthquakes.
We don't wish earthquakes on anyone, of course! But unlike viruses, mankind has yet to find a vaccine for them. They will happen. No one knows when, but when you live in Fukuoka, you can worry about them a lot less.
And why Fukuoka's not a better choice than Tokyo
Jobs, networking, convenience, and social opportunities are among the many reasons that Tokyo boasts the highest number of foreign residents in all of Japan. The highest number of just about anything related to people. Tokyo's got it all, in multiples.
With its vast network of trains and busses, you'll never have to drive if you live in the city.
For families looking to relocate, Tokyo offers a wide selection of 43 international schools. Fukuoka has far less to choose from. For services offered in English, like doctors and banking services, you will find them in Fukuoka, but Tokyo offers a much wider variety.
Tokyo is hands-down the most exciting city in Japan, if not the world. If you're young, single, and craving the energy, you'll never run out of stimulation.
Why Fukuoka's better to live in than Kyoto
Kyoto is unmatched for history and flavor. This makes it an immensely attractive domestic global tourism destination. That's why no Japanese child's education is complete without a perfunctory school trip there.
Crowds and traffic
In 2019, Kyoto saw nearly 5 million visitors each month that flocked to the former capital to see ancient temples, shrines, and other major tourist attractions. These large influxes of tourists and travelers contributed to trains and busses practically overflowing with passengers. This can make commuting during rush hour a tiresome hassle that gridlocks the city, especially during national holidays. And when in high seasons in spring and autumn, the weekend even offers little let-up from the crowds.
COVID changed all that, but it's temporary. People will return to Kyoto.
Fukuoka's foreign tourism was also going way up before COVID. For Fukuoka, the biggest influx was on the weekends when short-hop flights and ferries from South Korea and China fill the city with shopping-hungry tourists. It's no comparison to Kyoto, though. And Fukuoka's quite tame commute is nothing compared with Tokyo and Kyoto.
Cost and quality of living
Comparing the average cost of living, Kyoto's monthly 117,788 yen of life costs actually is lower than Fukuoka. But there's still around a 20,000 yen price disparity between rent in the two cities that balances the scale in favor of Fukuoka.
Fukuoka's nightlife is cheap, wide-ranging, and abundant, whereas Kyoto sees a much smaller arrangement of mid-high level nightlife establishments with an overall much more mellow atmosphere.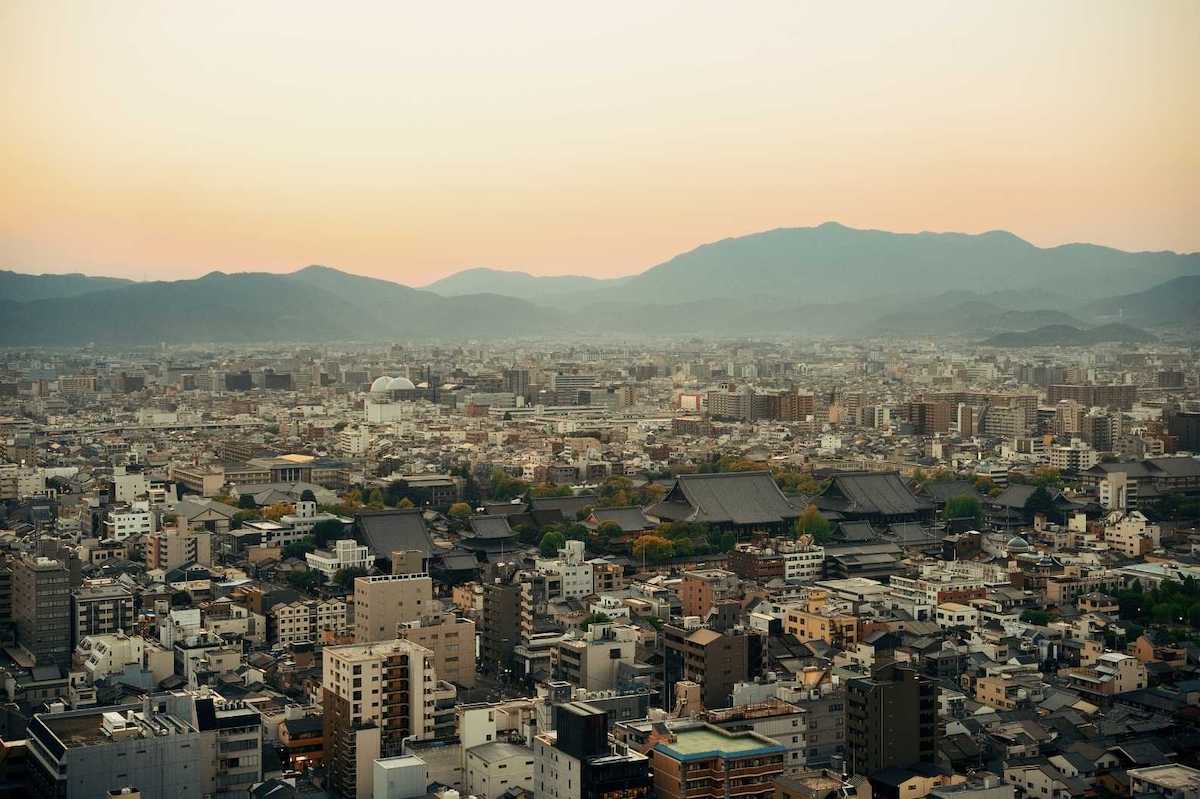 And why Fukuoka's not a better choice than Kyoto
Nowhere is Kyoto! Kyoto is special. Owing to its rich and fortunate history, the old capital is gorgeously preserved and truly an epic destination. Fukuoka, however, was largely flattened in the war and has a relatively uninteresting urban landscape.
Kyoto is rich with tiny streets and temples and shrines seemingly anywhere you turn. Its history and vibe are unparalleled in Japan, and in the world. That's why it gets so flooded with tourists. And it's also why for some people it's not the best place to live in this modern world.
In addition to good public transit, Kyoto is also quite walkable around the main areas of Kawaramachi, Gion, etc. Fukuoka is also very walkable, but there aren't too many places to walk to. There's more to explore in Kyoto.
Kyoto also has a high standard of education. It reportedly ranks 8th among Japan's 47 prefectures with the highest education standards, whereas the same survey found Fukuoka at 37th. In some ways, Kyoto might even be considered 2nd to Tokyo, as Kyoto University is nearly as prestigious as The University of Tokyo.
Fukuoka, however, certainly doesn't lack for high-quality education. The differences are likely only tangible from the university level.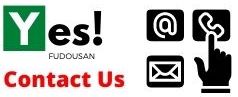 Why Fukuoka's better to live in than Osaka
Osaka is Japan's third-largest city though it's really second in the sense that it's the center of the Kansai area (along with Kyoto and Kobe), while Yokohama (2nd largest) is almost an extension of the Tokyo sprawl.
Cost and quality of living
Technically, Osaka has around 1 million more residents than Fukuoka and a similar monthly cost of living as Kyoto, at 116,382 yen per month. Osaka sprawls though, while Fukuoka's urban area peters out after a kilometer or two.
The perhaps slightly higher costs of living in Fukuoka owes to slightly higher overall food costs, as Fukuoka residents spend about 10% more on market goods. However, like with Kyoto, rent is far cheaper in Fukuoka than in Osaka. Fukuoka residents can expect to pay around 25,000 yen less per month for a one-room apartment.
Another major benefit to living in Fukuoka is the balance between city lights and nature. Fukuoka's right on the coast and is much more spacious than bustling Osaka. In 2020, the population density for Osaka was 5,752.3 people per 1 square km; over five times that of Fukuoka.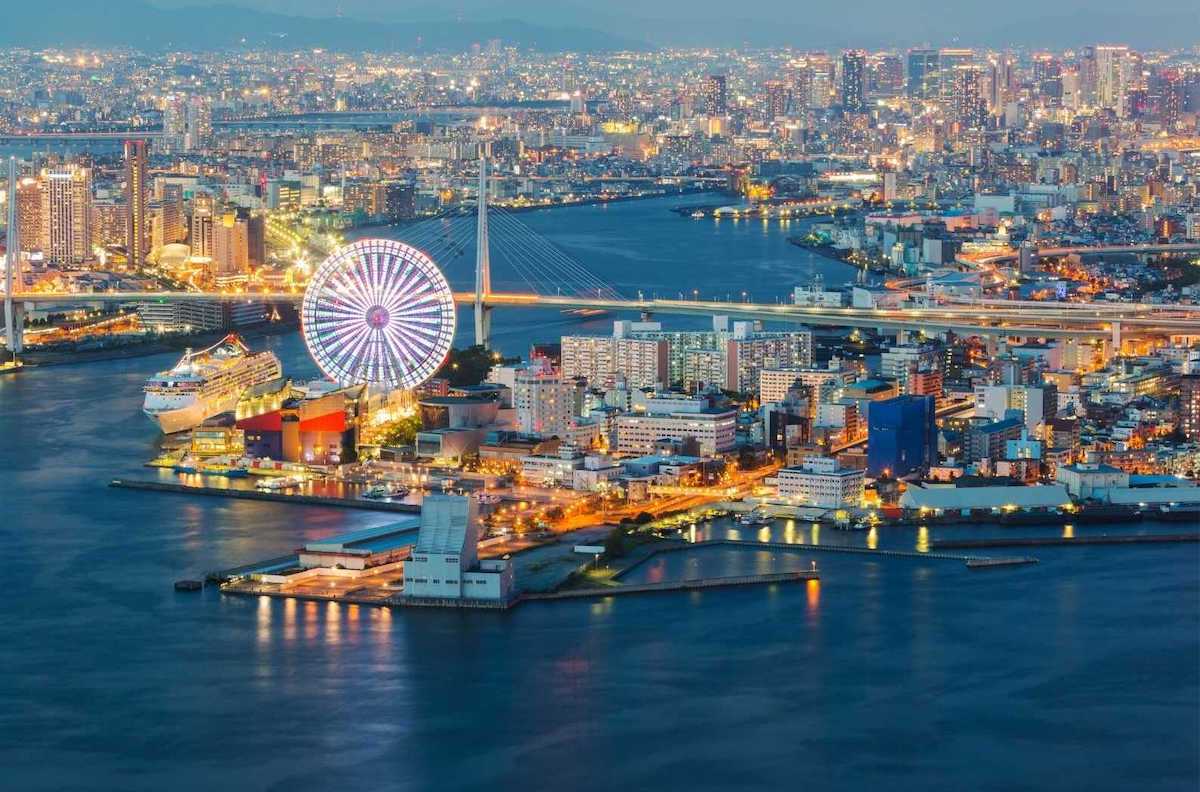 Urban jungle
Take a walk through Osaka, and you'll find you're never out of earshot from an overhead highway. Osaka isn't as dense as Tokyo, per se, but it's packed. It's that grittiness, movement, and activity that attracts a lot of foreigners.
The urban scene Fukuoka is further broken up by a complex system of water canals that were historically used to transport trade goods from the inland to the nearby coastal port. Osaka, too, is by the water, but it's so built up that it's often hard to tell. And most of the waterways are heavily concreted.
And why Fukuoka's not a better choice than Osaka
While there are many benefits to living in Fukuoka, location to the rest of Japan isn't one of them. Osaka's central location makes it convenient and less expensive to travel to other parts of Japan. Its two airports, Kansai and Itami, also connect you with the country and the rest of the world.
Fukuoka International Airport is a major domestic and international travel hub. But there are, naturally, fewer flights and options, especially internationally. Kansai has direct flights to many major world hubs while Fukuoka only has a couple.
Another thing to consider is the difference in salary. The average monthly net salary in Osaka is supposedly around 295,039 yen, but just 250,167 yen. Keep in mind, these are numbers averaged across everyone though and largely represent Japanese salaries, of course. We do generally observe wages are considerably higher in Tokyo, and somewhat higher in Osaka, compared with Fukuoka.

Other aspects are the fun factor and people factor. Osaka may be the most fun city in Japan. People from Osaka and famous for their more outgoing and backslapping personalities. Fukuokans are known as more reserved and reluctant. Walk around Osaka's Namba district at night and the brilliant neon and bustling and noisy crowds are have a pace and tone perhaps unmatched in Japan. Fukuoka's Tenjin area at night, by contract, is quite sleepy.
Why Fukuoka's better to live in than Kobe
There are actually a lot of similarities between Kobe and Fukuoka. Both are coastal cities that have historically served as international trade hubs, both have a population of around 1.5 million and both are among the select 13 Japanese cities that allow foreigners to be eligible for a special Startup Visa.
Business
This unique visa allows individuals to come into Japan for up to 1 year to prepare, connect, and secure domestic finances before launching their new business in Japan.
In terms of business opportunities, Kobe's main sectors are mostly business and manufacturing. In contrast, Fukuoka's been making a name for itself in the tech and communications industries. With Rakuten and LINE already present, and Google moving in as well, Fukuoka is a noted startup hub.
Kobe, in comparison, doesn't have much dynamism and its modest business district feels a bit neglected.
Cost and quality of living
The cost of living and earnings in Kobe are on a par with Osaka given the two cities are just about 30 minutes apart by train. Many workers living in Kobe commute to Osaka daily. The average rent in Kobe for a one-bedroom apartment is around 90,714 yen, which is much higher than Fukuoka's 66,638 yen for a similarly sized apartment.
One distinct advantage Fukuoka carries and prides itself on is its proximity to the rest of Asia. Fukuoka is nearly the same distance to Seoul, Shanghai, and Tokyo, with multiple direct flights to many Asian capitals leaving daily.
The ferry between Fukuoka and Busan, South Korea, is also popular, taking just a couple of hours and modestly priced. Kobe International is more of a domestic outpost, though it's within 1 1/2 hours to hop an airport bus to Itami or Kansai International.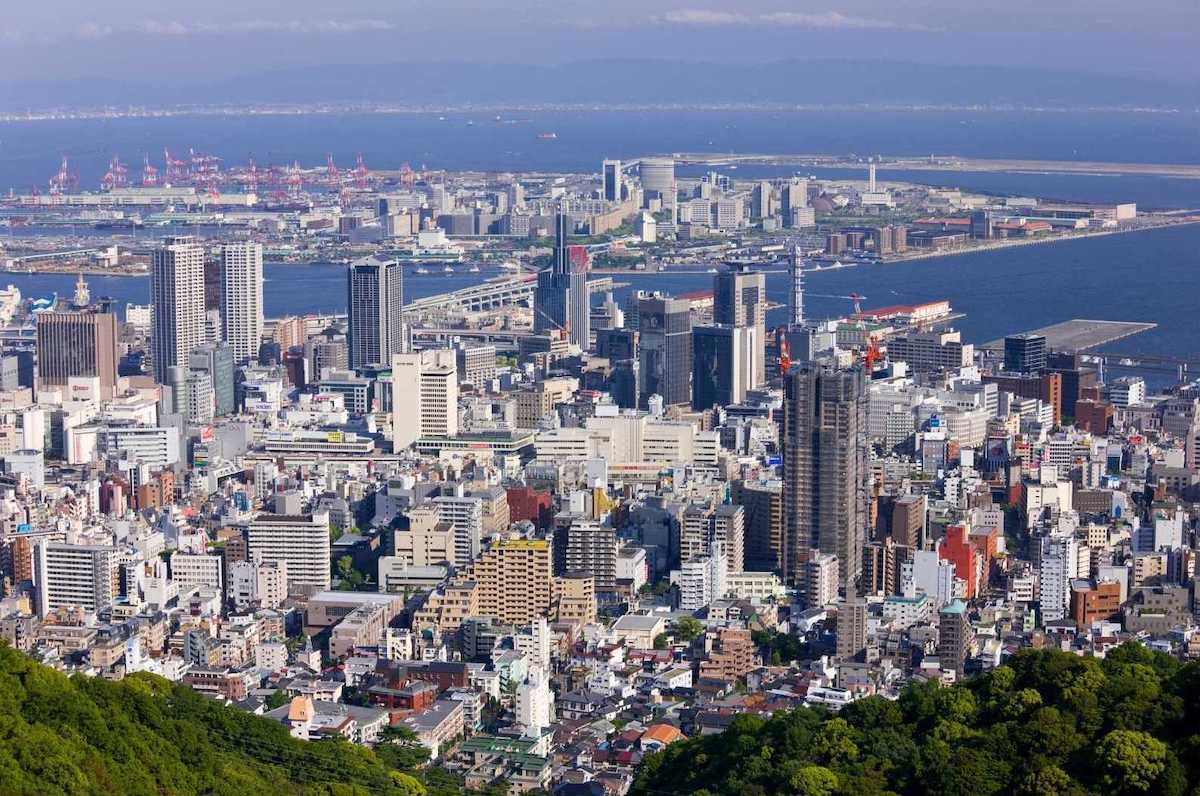 And why Fukuoka's not a better choice than Kobe
Kobe officially has over twice the number of foreign residents as Fukuoka and is well known for being a microcosm of internationality in Japan.
With an estimated 42,000 foreign residents (roughly 2.7% of the population), Kobe has many amenities that cater to residents from overseas, such as international/bilingual schools, a wide array of multicultural food, and good access to English-speaking medical services.
While 90% of Fukuoka's foreign population is made up of people from Asia (largely Korea and China), Kobe has a more diverse population of people coming from the Americas, Europe, and Africa.
While Fukuoka does make sense if you're conducting business or traveling internationally to other parts of Asia, Kobe has an advantage in domestic travel. Its central location is only 30 minutes by train away from Osaka or Kyoto, 2.5 hours to Tokyo. Flights to other parts of Japan are about the same as what you get from Fukuoka, but will generally be shorter.
Kobe's a very livable city, which is why so many live there and commute to Osaka.
Why Fukuoka's better to live in than Sapporo
Sapporo is the northernmost capital of Japan. The city, with its long stretch of manmade park and its stop-and-go grid of streets, was in fact designed by Americans. It's also just a quick hop from Russia. Yet you're definitely in Japan.
It's all about the weather
Sapporo, as far as size, friendliness, and accessibility, really is quite similar to Fukuoka in a lot of ways. But the weather…
While weekend ski trips and yearly visits to Hokkaido's world-famous snow festival may be enticing to some, temperatures in the winter can drop as low as −5°C, and annual snowfall can reach up to approx. 200 inches (~500 cm.). In a normal winter, you may not see grass from late November through March.
Fukuoka sees a much more temperate climate and very little snowfall, which can provide a longer season to enjoy outdoors such as hiking or going to the ocean. A few flakes will fall in Fukuoka and then melt within a day. You won't be slipping and sliding, and you won't need show chains for your car.
That weather also takes its toll on roads and buildings. You'll see a lot more bumps, potholes, and rust in the northern city. Even though it's still characteristically clean (hey, it's Japan), the winters leave their mark.
Getting around
While Sapporo has approximately 400,000 more residents than Fukuoka, having a car if you intend to live in Sapporo is nearly unavoidable and highly recommended.
If you're not used to driving in the snow and ice then Sapporo's heavy snowfall can make driving in the winter quite tricky and even dangerous. Snow chains also aren't allowed on city streets, so you just slide. The locals seem to be quite used to it.
Even if you're from somewhere with a strong winter, it's just not something you'll often (if ever) have to deal with Fukuoka. Nor will you have to defrost your car locks, obviously.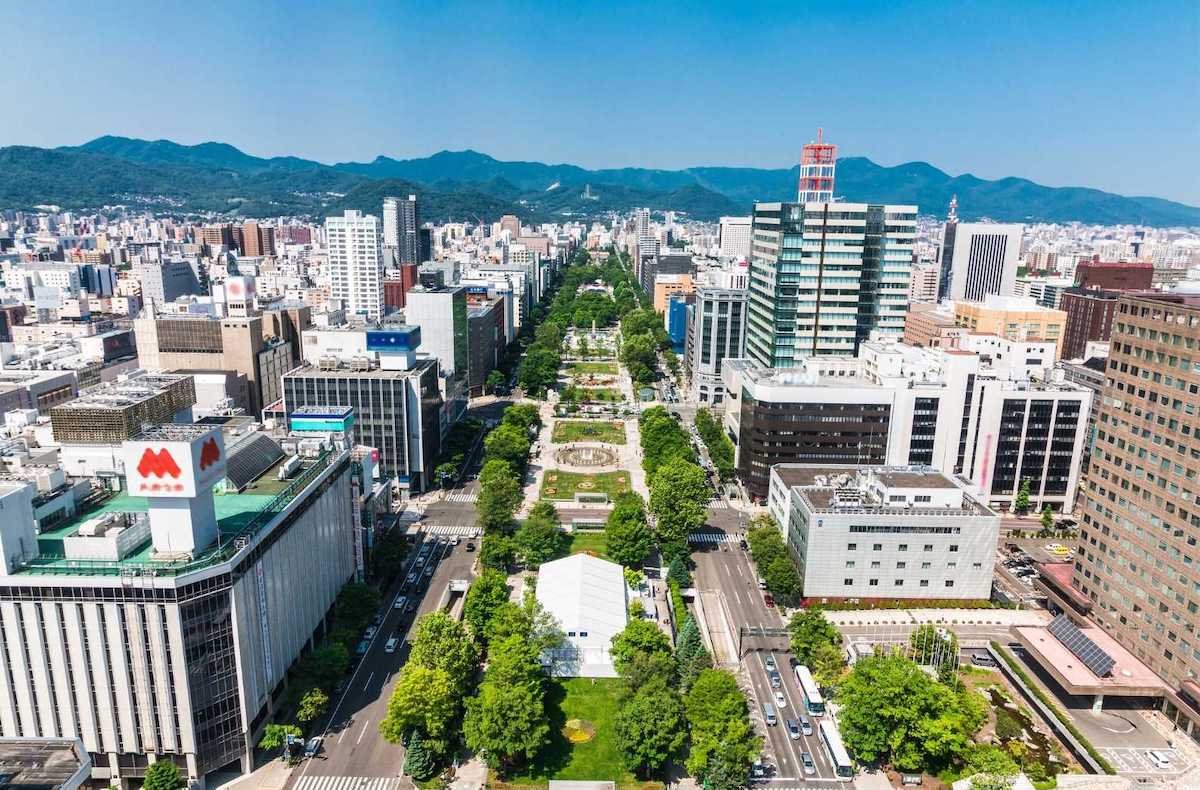 Cost of living
When it comes to the cost of living, Sapporo and Fukuoka are actually quite similar as they're both on opposite ends of the Japanese archipelago and face similar hurdles when it comes to outsourcing goods and products from other regions.
Rent in Sapporo is estimated to be around 68,513 yen per month which is very similar to the rent prices in Fukuoka and you can expect prices to further drop as you leave the city center.
And why Fukuoka's not a better choice than Sapporo
While Sapporo may be cold, if being outdoors is your thing, Sapporo can be a haven! Sapporo is the center of ski/snowboard culture in Japan. The region itself is known for its beautiful nature year-round and has many famous mountains and national parks.
The summer is short and the winter is long, but you'll get almost no humidity. Fukuoka's summer, however, can have three solid months of 85°F and up (30°C and up), with soupy humidity. It does benefit from some ocean breezes, but there's no denying the Kyushu heat.
Like Fukuoka, Sapporo has several competitive universities in Sapporo with international programs. And like Fukuoka, you don't need to be rich to buy a house or mansion (apartment), even less so if you drive and get out to the suburbs.
Sapporo food is famous in Japan for several reasons. Cheap and high-quality dairy is one reason you may love Sapporo, especially if you have a more Western palette. The area is also a major supplier of meat, fish, and potatoes. Its ramen is also world-famous (as is Fukuoka's, just a different style). You won't go hungry anywhere in Japan, but Hokkaido is distinct in its offerings.

Why Fukuoka's better to live in than Nagoya
If you took a generally flat urban landscape, you'd find that Nagoya and Fukuoka have handled it differently. Nagoya built up an array of buildings and factories. Fukuoka preserved more greenery and kept things lower to the ground, with less concrete.
Personality and livability
Back in 2016, a nationwide Japanese survey revealed that Nagoya was thought to be the most boring city in the country. It's long been a running joke that comes up whenever anyone brings up the former castle town.
The Nagoya region is the heart of the Japanese automobile industry, home to Toyota. Things have changed over time and while Nagoya is a big urban city, it's wide, generally lacking character, and overall feels like it's lacking a certain flavor. The wonderful people and zesty food, though, offset some of that.
The city proper is wide, flat, and lacking greenery. But you don't have to go far out of the city to find gorgeous and historic rural and semi-rural areas, and you're only a couple of hours by bullet train to Tokyo in the north and Kyoto/Osaka in the south.
Cost of living
Compared with many other big Japanese cities like Tokyo and Osaka, wages in Nagoya are surprisingly unimpressive, averaging 254,544 yen monthly vs. Fukuoka's 250,167 yen. When costs like rent are factored in, Nagoya rent for a one-bedroom apartment is around 81,285 yen and so from a financial standpoint, living in Fukuoka gives you a bit more flexibility in your budget.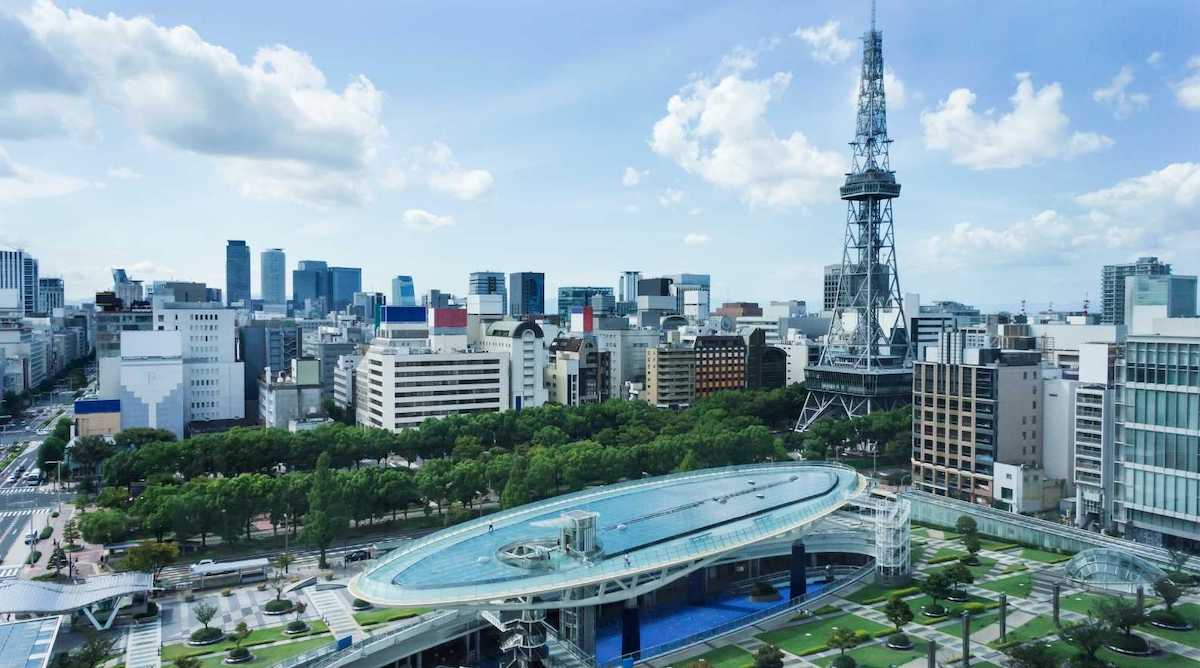 Earthquakes
Nagoya is also perilously along active earthquake fault lines. Like Tokyo, a Big One may not be too far off. Fukuoka has little to no concern, as it's not known to be on major and active fault lines and you won't feel the regular smaller quakes that you get up and down the Pacific Coast.
And why Fukuoka's not a better choice than Nagoya
Nagoya is stable and it's well-connected, not far from Chubu International Airport. The people are an endearing quality of friendly and sociable (comparatively so, for Japanese). And the city itself seems to maintain a feel of the great bubble days. This is home of pachinko and you'll find hearty katsu sandwiches, older-style coffee houses and eateries, and a more lived-in feel.
The Sakai area is similar to Fukuoka's central Tenjin area for shopping options. And the Nagoya has a more bustling entertainment district.
Nagoya's said to be great for getting settled and raising a family and if you're looking for good access to a big city but without the explosive costs of Osaka and Tokyo.
Nagoya gives a pure urban Japanese feel. We won't harp on the "Nagoya is boring" trope. That's too simplistic. Many foreigners love Nagoya, have great lives there, and it's not boring for them. Nagoya has no one thing that really sets it apart and that may be its appeal. It gets good reviews as a nice place to live.
Why Fukuoka's better to live in than every other city in Japan
With beautiful scenery, mild climate, nice people, strong gourmet scene, comparatively low cost of living, and a burst of upcoming economic opportunity, it's easy to see why Fukuoka may be Japan's most livable city.
With Fukuoka, you get a great balance between urban and nature, Japanese and international and tradition meet with innovation. According to the BBC, Fukuoka is on track to become Japan's fastest-growing and most innovative city and may go on to rival even Silicon Valley someday. And Fukuoka's vibrant social culture makes it easy to make friends, engage in local activities, and immerse yourself in Japanese culture.
It's this overall checking of the boxes that makes Fukuoka such a great balance. Never boring. Never overwhelming. And happy to have you.
And why Fukuoka's not a better choice than other cities in Japan
While the economic opportunity in Fukuoka is rising comparatively well, Fukuoka's geographic position on the southwestern end of Japan can make domestic travel other than plane travel difficult. International travel often also needs a connecting flight, usually through Tokyo's Narita or Haneda airports.
Also, without basic Japanese skills, navigating life in Fukuoka may be a bit harder. Fukuoka's a friendly place and used to tourists from Asia. So there's a surprisingly good amount of English. But for the most part, it's a predominantly Japanese city and you won't find as much English as you would in Tokyo, and certainly not as much in tourist hub Kyoto.
This can be a setback if you intend on doing business in Fukuoka past the startup stages. Fukuoka Growth NEXT offers excellent, and often free, English support. But hiring talented staff who speak English is a common complaint among Fukuoka-based companies. As is hiring talented staff in general. There's just not as much as in Tokyo or Osaka/Kyoto/Kobe.
You might, however, be able to attract talent to this wonderful, livable city with its mild weather, reasonable rent, and comfortable lifestyle with almost everything a single person or family could want.
That's Fukuoka – the city with a bit of everything, room to breathe, and, a bit rarity in Japan, a growing population.
You can make Fukuoka your home, too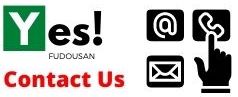 As remote and hyrid workstyles increase, many foreigners are eager to set up shop in Fukuoka. From the lively city center to the laid back vibes of Itoshima and the beaches to the west, to the mountains in the south, there's a place that will probably suit you.
And there are rental properties as well as apartments and houses for sale. Get in touch with us and let us know what you're interested in. And tell us your situation. We care about finding something that meets all your needs. That's our job.
You can make Japan's best city, Fukuoka, your home.