If you decide to live in Fukuoka, Japan, finding the right neighborhood will be key in your enjoying the city in a way that fits your personal style and preferences. A huge advantage of Fukuoka is you can enjoy midtown life with rents about half of what you'd pay in Tokyo for similar size and amenities.
The fact it's not jam-packed with people and 24-hour activity is exactly why many prefer it to the metropolises of Tokyo, Yokohama, or Osaka. (insider tip: it also has fewer earthquakes)
Find the best neighborhood in Fukuoka for you, and you'll enjoy it much more. There are no really unpleasant areas of Fukuoka, but some are a bit sleepier, or a bit noisier, which may (dis)agree with what you're after.
Here we'll try to set you straight. And when you're ready to rent or buy an apartment or house, we're here for you (here are a few of our happy clients).
How to choose your neighborhood in Fukuoka(福岡市)
Fukuoka's a highly livable, convenient, and friendly city. It's well-linked with the rest of Asia, has ample shopping and entertainment options, and offers a climate with a little of everything and nothing usually too extreme.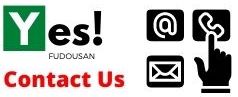 The only people who may not take to it are those who demand constant action and motion. They may be better off in Tokyo.
Be honest about what you need in terms of:
Apartment or house size, rent, age, other specs
Transportation access
Shopping
Nightlife
Schools, hospitals, or other specific facilities
Noise levels (mainly – can you tolerate being near a busy street or a train line?)
With those in mind, we'll group the most popular options by similar characteristics:
City center
Close-in but not central
City outskirts
Near beach or mountains
Where to live in Fukuoka
We'll start in the city hubs and work outwards.
Middle of the City: Main Neighborhoods
Fukuoka's a compact city. It has two main shopping and transportation hubs, but they're actually only about a 20-minute walk or a 5-minute subway ride from one another.
Tenjin(天神)/Daimyo(大名)
Best if you're: single, young (or young at heart), like to be near the action
Highlights: shopping, dining, nightlife, convenience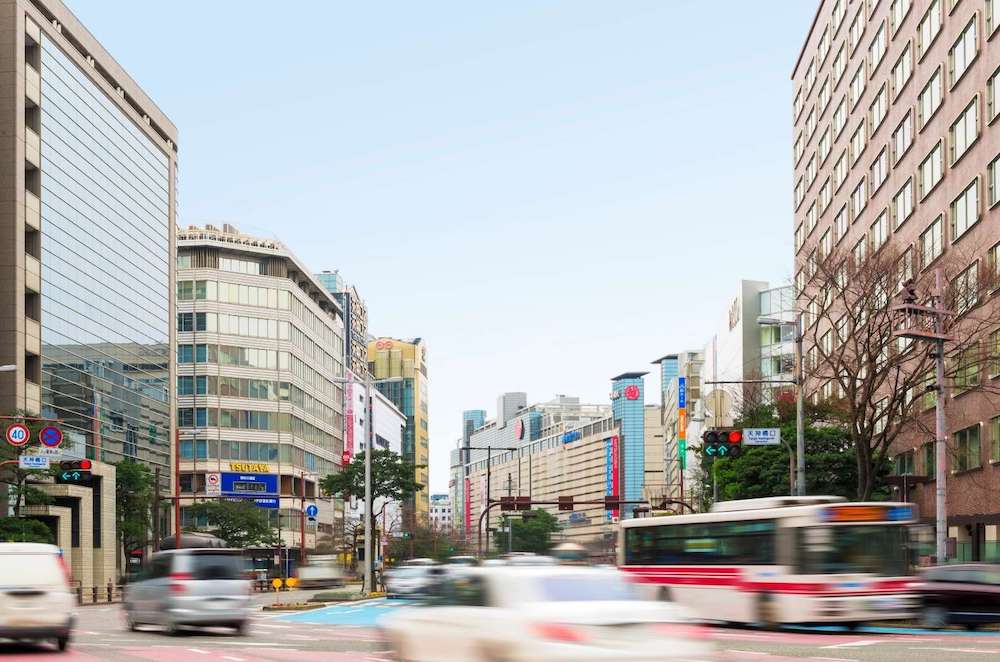 Tenjin is the shopping heart of Fukuoka, if not all of southwestern Japan. It's the largest central shopping area in Japan west of Kansai (Osaka/Kobe). Interestingly, it's not the main train terminus; that's down the road and over the river in Hakata.
It's still, however, at the junction of the main subway lines and the Nishitetsu Line that heads to points south).
All that said, it's really quite compact unless you've just come in from the countryside, in which case it'll feel like New York. This makes it delightfully accessible. Within a few minutes of the stations, you've got just about every type of food and shopping item you can think of. You can take a stroll over to the river, or people-watch in Kego Park. Tenjin merges into Daimyo, a bustling but laid-back and trendy area with boutiques, salons, cafes, and all that.
For nightlife, there are izakaya all over the place and you can head to Oyafuko-dori for a compact array of bars and clubs. There are some bars and clubs in and around Daimyo as well. The two areas are only 5 or 10 minutes' walk from each other.
So, where to live in Tenjin/Daimyo?
There are few residential properties right small in the middle of Tenjin/Daimyo, but in the Minami-Tenjin(南天神) area, up Watanabe-dori(渡辺通), and over in Maizuru(舞鶴), all about a 10-minute walk from the center, are a big array of apartment buildings.
These areas will have the highest rents in all of Fukuoka, but even that's not saying much if you've looked for places in greater Tokyo.
Keep in mind, that you're not going to get much greenery in these areas. You'll find fully modern apartments minutes from the action, and you will find quieter backstreets. You won't get much in the way of trees and parks. If you're a light sleeper, we can find you somewhere off a busy street or at least not facing it.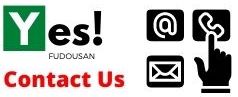 There are better areas for families, but if you're young and active, and you want to have fun, live around Tenjin.
Want to live around Tenjin? We'll find you a great place. Get in touch.
Hakata(博多)
Best if you're: single or couple, like to be near the action but on a budget, travel a lot
Highlights: shopping, dining, convenience, transportation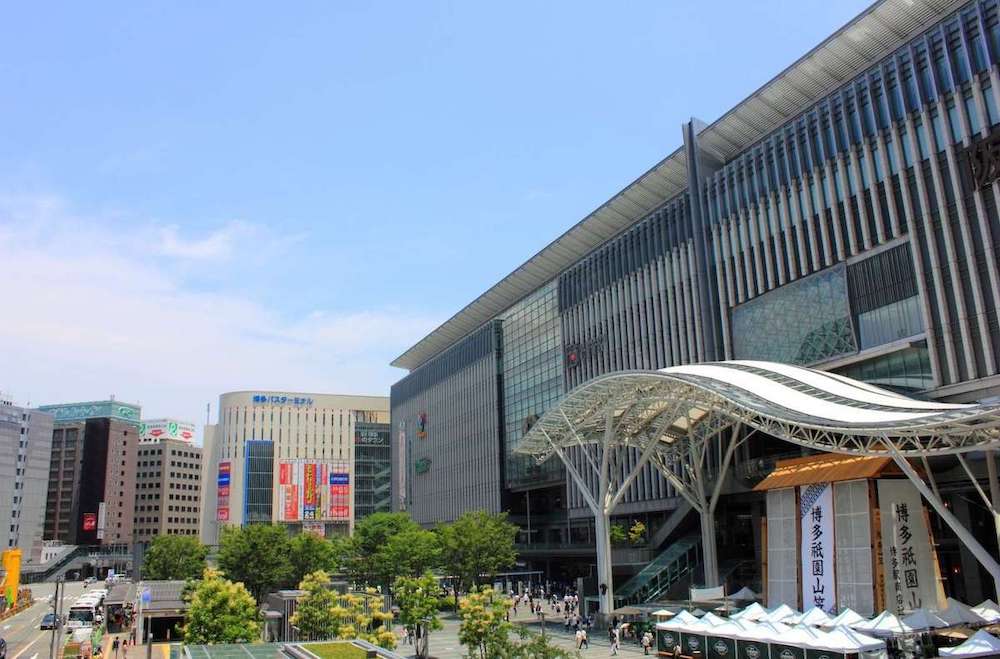 The other major hub in Fukuoka is Hakata, primarily around Hakata Station(博多駅). The station building itself underwent massive rebuilding and expansion in the 2010s and it's now teeming with stores and restaurants. For these reasons, it also gets packed with people on weekends and holidays.
There isn't a huge amount of charm around this formerly working-class part of town, but you're very well-connected, with the shinkansen (bullet train) running through, along with numerous train lines connected to the rest of Fukuoka, Kyushu, and the country. On top of that, you're less than 10 minutes from the international airport by subway.
Similar to around Tenjin, you won't find many trees and parks, but also similarly, you'll find housing in all price ranges, and the streets can be quite quiet, as there's not much nightlife in these areas. Many major companies and offices are centered here, so the activity on weekdays picks up. But if you're just a couple of blocks away, you'd scarcely know it.
You're also a short walk up the sprawling indoor/outdoor Canal City mall complex. That alone is a great place to chill out in the hottest months.
Rents are also a bit cheaper around Hakata. It's a popular area for working professionals. But just as popular with old folks who've been here all their lives. There's a certain living, real charm all around Hakata.
Want to live around Hakata? We'll find you somewhere that suits you. Get in touch.
Nakasu(中洲)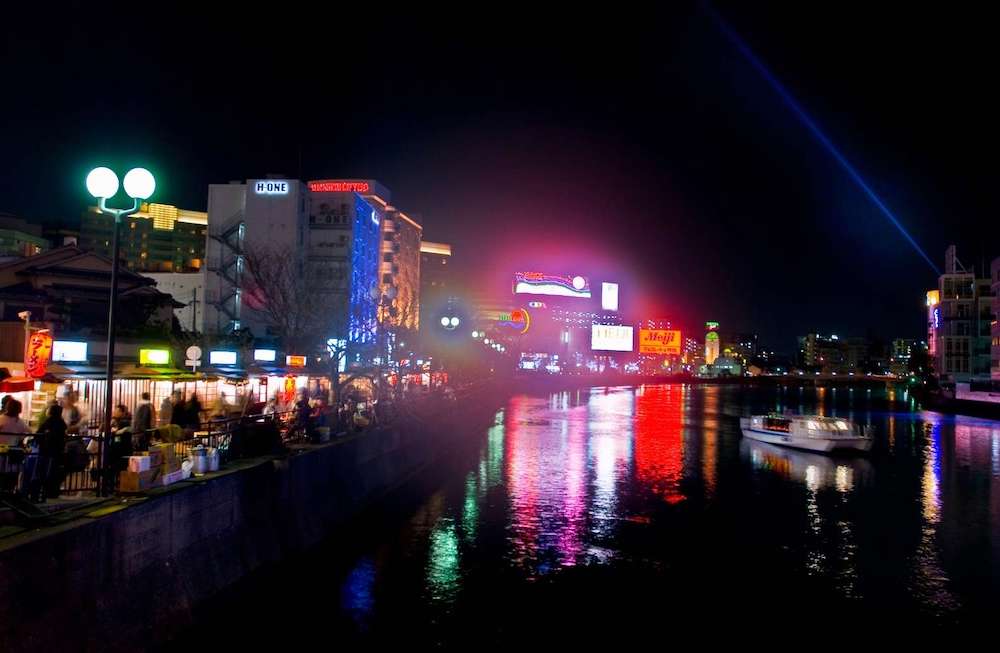 The Nakasu area deserves a mention because it's more-or-less between Tenjin and Hakata and does have a bit of a reputation because of its nightlife. That doesn't mean it's dangerous though. Various stuff goes on there at night, but you can usually walk through it all and be left to yourself.
There are also lots of tourists in this area (when there aren't pandemics going on) and lots of hotels.
Nakasu (and Nakasu Kawabata) itself includes the popular riverside yatai food stalls and the huge and fun Canal City shopping complex.
That said, there aren't many living options right smack in Nakasu. There are a few and we can find them if you do want to live there. The area also merges with Chiyo, Gion, Gofukumachi, and Sumiyoshi; all of which are more residential, peaceful, and have heaps of apartments and a few houses. There are also many offices in these areas if you're after somewhere to set up your startup or commercial venture.
Close-in to the City
These areas are the most popular among our foreign clients. Why? Because they're near enough to the city that you can get there by a quick bus, train/subway, bike, or even walking. But unlike living right in or next to Tenjin and Hakata Station, you can get some peace and quiet, some more trees, and one of the most beautiful and enjoyable urban parks in the whole country.
Akasaka(赤坂) & Ohori-koen(大濠公園)
Best if you're: single or couple, young family, want to be just a bit outside the city
Highlights: convenience, activities, daily necessities, room to breathe, a bit of nature

Keep walking through Daimyo and you'll quickly find yourself in Akasaka. It's not markedly different other than it's a bit quieter and there's a bigger ratio of residential properties. Still plenty of offices, though. You'll find the ubiquitous Starbucks and plenty of other cafes and eateries. You'll also have all the conveniences, a 24-hour Sunny supermarket, drug stores, gyms, etc.
Walk another 10–15 minutes and you'll run smack into the castle remains around Maizuru Park(舞鶴公園).
The remaining section of the castle moat fills with gorgeous lotus flowers in the hot months. You'll find some ducks and koi fish hanging out there.
And soon you'll arrive at the spacious and relaxing Ohori-koen (Ohori Park), with a 2-km running park encompassing a huge lake with paddleboats. This popular park fills with families, runners, and a little bit of everyone on the weekend, year-round.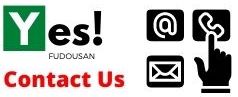 You'll find mostly apartments new and old in this part of town. The subway Kuko Line has stops in both locations. The living streets to the north of the park stretch up to the waterfront. So if you like a little bit of ocean air and want some peace and quiet, this is a relaxing part of town. Gradually, the amenities in the area are increasing as well.
Want to live around Akasaka and Ohori-koen? We'll find you somewhere that suits you. Contact us.
Tojinmachi(唐人町) & Nishijin(西新)
Best if you're: single or couple, family, all types, want to be just a bit further outside the city
Highlights: slower pace, basic conveniences, well-connected on the subway
The next stops down on the subway Kuko Line are Tojinmachi and Nishijin. Once you're past Ohori-koen, you'll find things slow down here. Rents are lower, too. You'll be well-connected, find bigger places, and find some conveniences such as shopping arcades and streets, a Don Quijote, and it's near Seinan Gakuin, a popular university.
Want to live around Tojinmachi and Nishijin? We'll find you somewhere that suits you. Get in touch.
Yakuin(薬院) & Hirao(平尾)
Best if you're: single or couple, family, busy and like the city
Highlights: convenience, activities, plenty of stores and restaurants, flat and easy commute by bike or train, or even walking
Head south/southeast from Tenjin, down through Kego or along Watanabe-dori and you find yourself first in the busy Yakuin area. This area isn't very green, but it is very convenient and lets you live very close to Tenjin while saving a bit on rent. There are some real bargain apartments around here. If you're coming from Tokyo, you'll be pleasantly surprised to find spacious 3LDKs for less than 1DKs in central Tokyo.
The streets are, however, relatively square and concrete. There isn't too much in the way of ambiance. The shopping is excellent. And for transportation, you'll have Nishitetsu buses in all directions, Yakuin and Yakuin-odori Stations on the subway Nanakuma Line, and Yakuin Station on the Nishitetsu train line. It's a short hop to Dazaifu and further if you want to quickly find yourself in greenery.
Some characterize this as a "younger" part of town and indeed here are a few hipster-type places, but basically, it's a bit of everything. If you're in your middle years or beyond, you won't feel out of place at all.
Also great is the short walk to Hakata, Canal City, and the Nishi River, in addition to the short hop to Tenjin. Overall, Yakuin may be the most centrally convenient neighborhood in all of Fukuoka.
A short stop further up the Nishitetsu line is Hirao, which has a notable slower pace, but plenty of daily amenities. It's also a flat bike ride into the city. So in the heat of the summer, you won't work up too much of a sweat, we hope.
Want to live around Yakuin and Hirao? We know where the bargains are. Contact us.
Ropponmatsu(六本松)& Befu(別府)
Best if you're: single or couple, young family, busy and like the city
Highlights: convenience, activities, daily necessities, room to breathe
Ropponmatsu used to be most noted for its high number of UR apartment buildings (well-maintained public housing that's great if you don't have a Japanese guarantor), slow pace and rolling hills, and its convenience to Tenjin.
Now, with huge new development in the 2010s, it's home to the Fukuoka City Science Museum, which is in the same building as the stylish but handy Ropponmatsu 421 Building, which also houses a popular Tsutaya/Starbucks collaboration on the 2nd floor.
In this highly livable area, you'll also find a healthy selection of markets and eateries, many clinics, and it's a short bike ride or 10-minute walk to Ohori-koen. It's just a bit uphill and a bit hectic with all the traffic and walkers, so in the heat of the summer, it can be a bit sweaty.
For no-guarantor, easy-move-in UR apartments especially, we can keep an eye out for you, as there are dozens of buildings, with openings constantly coming and going.
Go one stop further on the subway Nanakuma Line brings you to Befu, which really feels as if it's right on the edge of the city. There's not much activity around there, but there's an adequate selection of stores and a huge selection of places to live – both apartments and houses. You're well-connected with the subway and buses.
Do note, however, that Ropponmatsu and Befu remain a bit inconvenient if you need to get to Hakata. A bus over there takes about a half-hour depending on traffic. Taking the subway requires an inconvenient transfer and a long underground walk at Tenjin.
Help is on the way, though, with the Nanakuma extension to Hakata still being worked on. The plan has been underway for over a decade. It was scheduled for completion in 2020, so it shouldn't be too much longer now. That will really make Ropponmatsu a desirable area when it already consistently ranks at the very top of places to live in central Fukuoka.
Want to find your new home in Ropponmatsu or Befu? We'll keep an eye out for UR openings and we can show you lots of other places. Contact us.
North of the City (Gion 祇園, Gofukumachi 呉服町, Chiyo千代)
Best if you're: single or couple, young family, busy and like the city
Highlights: convenience, activities, daily necessities, room to breathe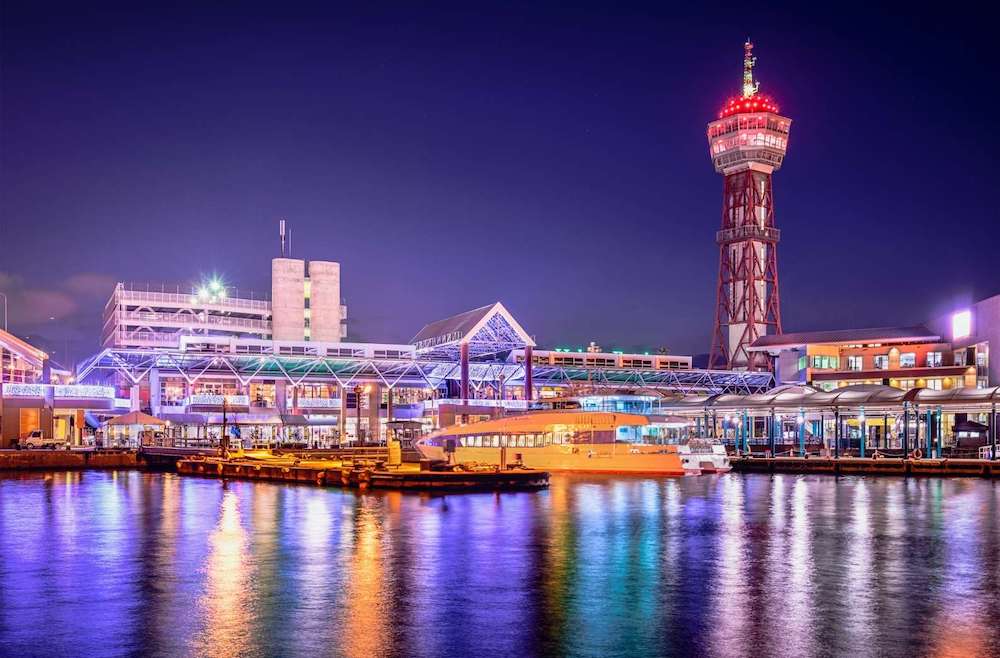 Basically what applies for Hakata applies for these areas, as they're on the Hakata side of town and are characterized by a bit of an older, lived-in feel. You'll find many young working professionals in these areas, and just as many blue-collar types and older folks. If you're working around Hakata, these are super-convenient areas.
Gion is a 10-minute walk or one stop on the subway Kuko Line from Hakata Station. Gofukumachi is the next stop and not far from the harbor and docks. Chiyo itself is right along the water.
If you like being by the ocean with views of bridges and working ships coming in and out, while still being about a 15-minute walk from either Tenjin or Hakata, as well as Nakasu, this area might be the place for you.
Are you a Hakata-ku type? We'll find you a place that suits you. Contact us.
Fukuoka City Outskirts: Selected Areas
Best if you're: family, student, anyone who wants to be near nature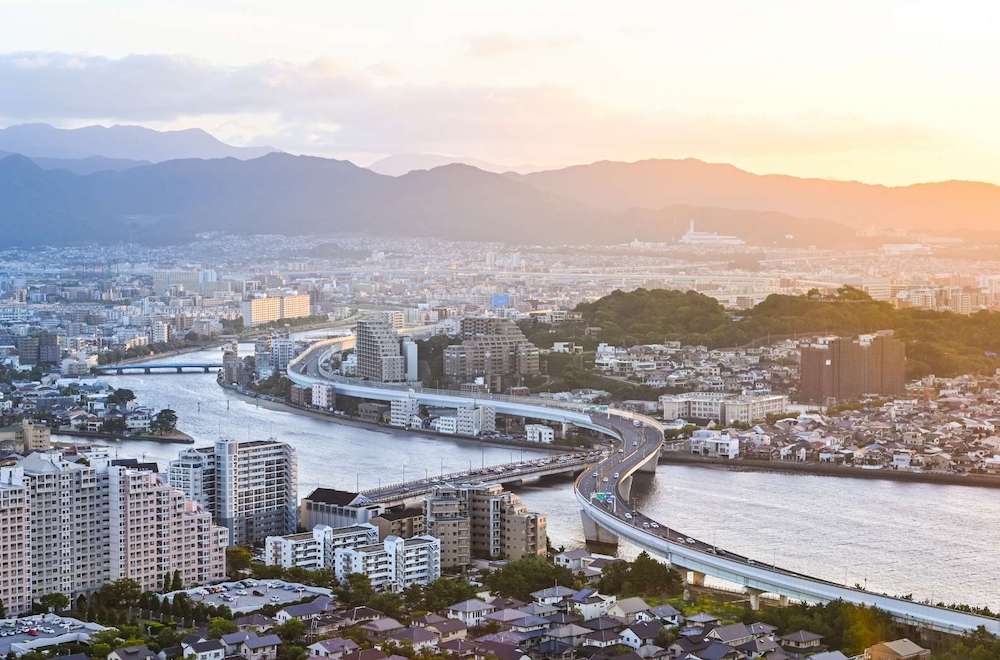 If you have a family, a limited budget, need to be near a university campus, or simply like to have some distance and be among everyday Japanese life, you'll find ample sleepy and affordable neighborhoods. What's great about Fukuoka is you can still be easily connected by a quick subway or train ride.
So if you're thinking of where to live in Fukuoka, here's where you really find the differences with the bigger cities.
If you're looking to buy a place, these areas are highly recommended because you can find some amazing bargains and still be near the shops, schools, hospitals, etc. that you need for everyday secure living. Suffice it to say, crime and dangers are virtually nonexistent. This is Japan, after all.
Areas include well-connected Chihaya to the north, the beaches of Meinohama to the west, further west to increasingly popular, and continually charming seaside city of Itoshima (you can even go surfing!), and the foothills stations and neighborhoods all around the perimeter of the city.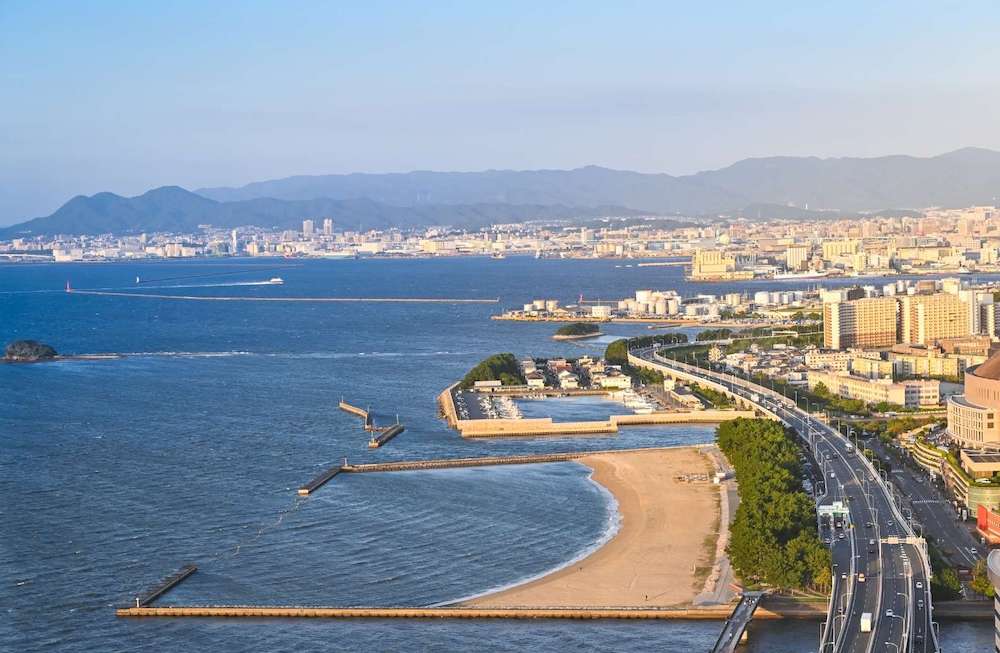 For these areas, let us know if you need to be near a certain facility, if you want to spend time on the beach, or if mountains are more your style.
Know Your -ku/Wards in Fukuoka
Best if you're: young family, after lower rent, need space and quiet
Areas such as Tenjin, Akasaka, and Ropponmatsu are all in Chuo-ku. ku(区)is the suffix for "ward". A ward is essentially like a county or a city/town by some definitions (such as Shibuya-ku in Tokyo, which seems to like calling itself Shibuya City). Fukuoka has 7 wards.
Chuo means "center" or "central", and most cities in Japan will have a Chuo-ku, though it's not always the most central area. In Fukuoka, Chuo-ku and Hakata-ku are in fact the central areas. All around them are other -ku, which, thanks to Fukuoka's being surrounded by the coast on one side, and mountains on roughly three sides, give a variety of characteristics.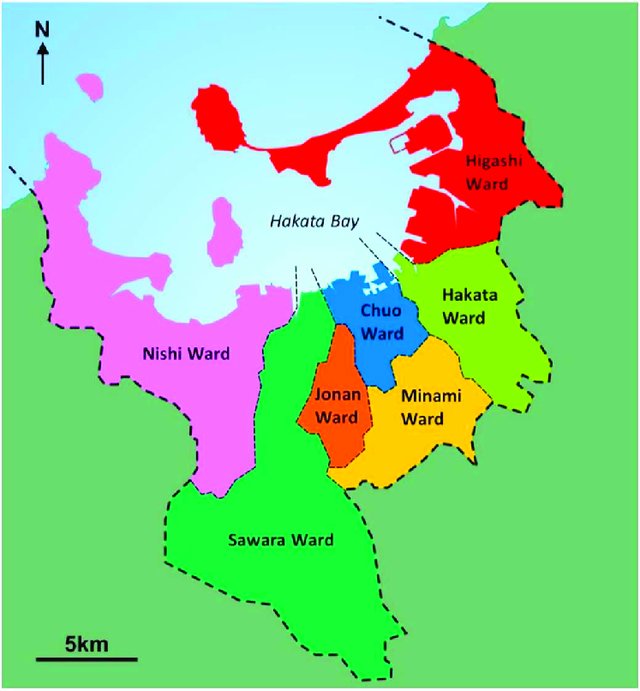 Key for you, as someone who's looking to live here, or looking to move within Fukuoka, is knowing the advantages and disadvantages to these surrounding -ku. The main "disadvantage" is, of course, the distance from the city center. So if you have to get to work in and around Tenjin and Hakata, that means you'll have a commute of some sort – by subway, bus, car, or bike.
The big advantages are what make these areas so desirable for families, students, and people who want to be near, but no in, a city. You'll find cheaper rents and you'll be able to get your family a newly made or reformed house at a very reasonable cost. You'll also find plenty of amenities, in addition to more nature. These areas are very popular among our younger Japanese customers, especially if they're starting up a family.
Jonan Ward(城南区), Minami Ward(南区)
These two wards border to the south of Chuo-ku and Hakata-ku, offering easy and direct connections by bus and rail.
While the subway doesn't extend to Minami Ward it has three stations on the Nishitestu Tenjin Omuta Line and Sasabaru Station on the JR Kagoshima Main Line. It's mostly flat and gets greener and more spread out as you get further from Tenjin. You'll find many convenient and peaceful neighborhoods with good schooling and basic supermarkets and facilities.
The same can basically be said for Jonan Ward, which is a small and primarily residential ward. It used to suffer from quite bad commuting traffic, but the addition of the subway Nanakuma Line has helped out a lot. Stations go through it north to south, starting with the above-mentioned Befu, right on the edge of Chuo-ku, down to a campus of Fukuoka University and the beginning of mountainous foothills. This is a pleasant and accessible areas with quite affordable housing and mostly flat land.
Sawara Ward(早良区)
Sawara Ward (Google Maps) gets a separate entry because it covers a lot of diverse territory. It ranges from the beaches of Momochi, and Fukuoka Tower, on the north coast, up into the mountains to the south.
So if you're after beach or mountains, this may be the ward for you. Along this span of land, you'll find apartments and houses toward the beach and along the way. Rents are cheap, and so are prices to buy a newly made apartment or house, a stylish renovation, or a fixer-upper. Then you'll find more in the way of houses as you get up into the foothills.
Higashi Ward(東区), Nishi Ward(西区)
The remaining two words, Higashi-ku and Nishi-ku, literally translate as East Ward and West Ward. They are in fact to the city center's east and west, but in the case of Fukuoka, this means they wrap around Hakata Bay.
While both of these will satisfy those who like ocean breezes, Higashi Ward to the east is more built up, with a huge range of apartments and homes on mostly flat land, as well as a large mall and hospital access. This may make it appealing for families, older folks, and those who need to frequently get to Kitakyushu further to the northeast.
Nishi Ward, some may say, is the most charming ward of all. It spans into the green coast heading down toward the modern campus of Kyushu University, one of the country's premier academic institutions.
Nishi Ward also includes sleepy Nokonoshima, a small island in the bay, offering a quick and easy escape from the city, with flower fields and city views.
And just a little further West is the popular Itoshima City. Nishi Ward is an area that embodies the laid-back coastal life you can enjoy in Fukuoka.
What's your style? We'll show you some places based on your needs and dreams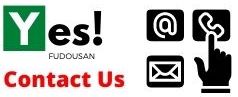 After something special? Do you want country living within a half-hour of the city center? We'll point you in the right direction. Plenty of rentals are available, as are plenty of properties for sale. Get in touch with us and tell us your hopes.
We'll work our very best to make your Fukuoka living dreams a reality.